Special Events Calendar
Desire Resort Riviera Maya

With a sensual and playful vibe, Desire Resort Riviera Maya welcomes you to experience our original and traditional celebrations and events. Each one has its own special twist that only Desire can provide. It does not matter if you are looking to spice it up and rekindle the flames of passion or just relax and unwind, we have a group event to satisfy your every wish and desire. The group trips and events will set the scene for your sensual, adults only adventure.
Dec 30th, 2022 to Jan 7th, 2023
(9 days/8 nights)
Imagine you and your partner on the seductive, sun-drenched beaches of Rio, with a caipirinha in hand and ready to kick off a stimulating adventure you will remember forever. Get ready to pop a cork with us and welcome 2023 on board the Desire Rio de Janeiro New Year's Eve Cruise!
More Info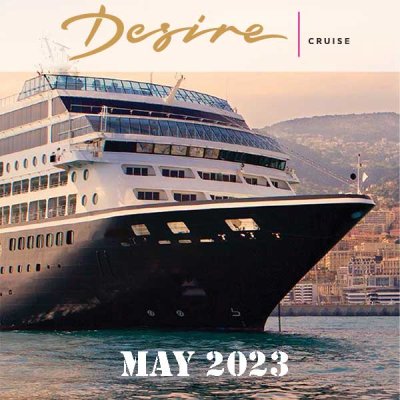 May 18th, 2023 to May 25th, 2023
(8 days/7 nights)
Desire's Venice Cruise is an escape from the ordinary. This cruise is a clothing-optional voyage embarking in Venice Italy and debarking in Rome, Italy. Imagine eight sizzling hot days, seven exotic nights, and seven beautiful destinations. Desire Cruise will include exclusive areas that stay true to the Desire brand and offer an...
More Info
Aug 26th, 2023 to Sep 2nd, 2023
(8 days/7 nights)
Submerge yourself in the Desire experience, a world of erotic pleasure, where fulfilling your fantasies and awaking your senses is your only objective. Lose yourself in the sensuality of a couples-only ambience, full of respect and intimacy, vibrating in pleasure without limits, where clothing is optional. Participate in the...
More Info